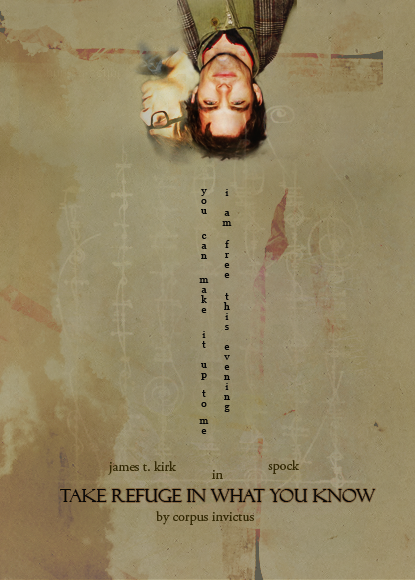 Title:
Take Refuge in What You Know
Author:

corpus_invictus
Rating:
Adult
Word count:
~118,000
Summary:
Written for the Star Trek XI Kink Meme prompt found
here
: "AU - Kirk has moved into a apartment/house and wants to get to know his neighbors. He meets his neighbor Spock, a loner who suffers from extreme agoraphobia. Kirk thinks he's beautiful enigma."
Art:
Cover art by

thisissirius
, located at the top of the page. Other fanart by MedicatedManiac, who gave us
Jim and Spock's first kiss
- here's one
without glasses
as a bonus.
( Take Refuge Chapter List )